Health Services
·
5115 Dudley Blvd., McClellan, CA 95652
Substitute Health Services Specialist - LVN
Substitute Health Services Specialist - LVN
Position Summary
Performs specialized support to students requiring advanced health maintenance and assistance with personal hygiene. This class applies to licensed vocational professionals such as LVN or CNA with special supplemental training and certificate, responsible for integrating significant custodial health care services with instructional support. 
Work Year: School Calendar
Employee Type: Full Time and Part Time
Salary: $28.20 per hour 
Substitutes are 'on-call' employees serving on a day-to-day basis. Be advised that absences are unpredictable; therefore assignment offers are not guaranteed.

Distinguishing Career Features
The Health Services Specialist is commonly referred to as a health paraprofessional. Positions at this level require a minimum of a one-year certificate in a health care profession. Advancement from this level would typically require additional education and licensure. 
Education and Experience
High School diploma with specialized training in health maintenance procedures
 Four years of experience/training in custodial health care procedures. 
A LVN or CNA with special supplemental training are preferred.
 Licenses, Certifications, Bonding and/or Testing Required 
Requires a valid driver's license and current auto insurance. 
Requires a CPR certificate and First Aid card.
Documents
All of the following documents are required for this position: 
Certification (Valid LVN License)
CPR/First Aid Certification (Requires a valid First-Aid card and CPR certificate.)
Driver's License Copy (Valid California Driver's License)
Other (Proof of Automobile Insurance (current insurance card or declaration page - applicant must be listed on documentation))
Proof of HS Graduation (High School Diploma, High School Transcripts or Equivalent (ex: GED))
Resume (Provide clear evidence of required experience)
Important Comments
Twin Rivers Unified School District programs, activities, and practices shall be free from unlawful discrimination, harassment, intimidation, and bullying based on actual or perceived race, color, ancestry, national origin, ethnic group identification, age, religion, marital or parental status, physical or mental disability, sex, sexual orientation, gender, gender identity, or gender expression; or on the basis of a person's association with a person or group with one or more of these actual or perceived characteristics.

If you believe you have been subjected to discrimination, harassment, intimidation, or bullying, you should immediately contact the school site principal, and/or Chief Human Resources Official of Human Resources/Labor Relations (CCR Title 5 and Title IX Officer), Gina Carreon, at 916-566-1736. A copy of TRUSD uniform complaint or TRUSD non-discrimination policy are available upon request.

I understand that any omission or falsely answered statement made by me on this application, or any supplement to it will be sufficient grounds for failure to employ or for my discharge should I become employed with the school district. 
Department

Health Services

Hours

Varies

Work Year

Continuous

Application Deadline

Until Filled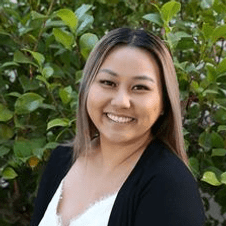 Contact
Katie Heu
Human Resources Technician – Human Resources
About Twin Rivers Unified School District
Twin Rivers Unified School District serves more than 24,000 students who come from families that speak 46 languages.
We are proud to include among our 3,034 employees, the 2011 California Teacher of the Year, the 2020 and 2021 California Classified School Employee of the Year and the 2020 and 2021 Sacramento County Teachers of the Year.
Our district includes four comprehensive high schools, five middle schools and 27 elementary schools. Twin Rivers also offers families the option of two alternative high schools, one special education center, one early childhood special education program, an independent learning center, an opportunity school, preschools, three dependent charter schools and Twin Rivers Adult School.
Twin Rivers encompasses 80 square miles in a growing, ethnically diverse region characterized by a mix of suburban development and light industry. Our families live in the neighborhoods of North and South Natomas, Robla, Dos Rios, Gardenland, Northgate, Foothill Farms, Elverta, Rio Linda, North Highlands, Arden Fair, Woodlake, North Sacramento, Del Paso Heights and McClellan Park.
Health Services
·
5115 Dudley Blvd., McClellan, CA 95652
Substitute Health Services Specialist - LVN
Loading application form